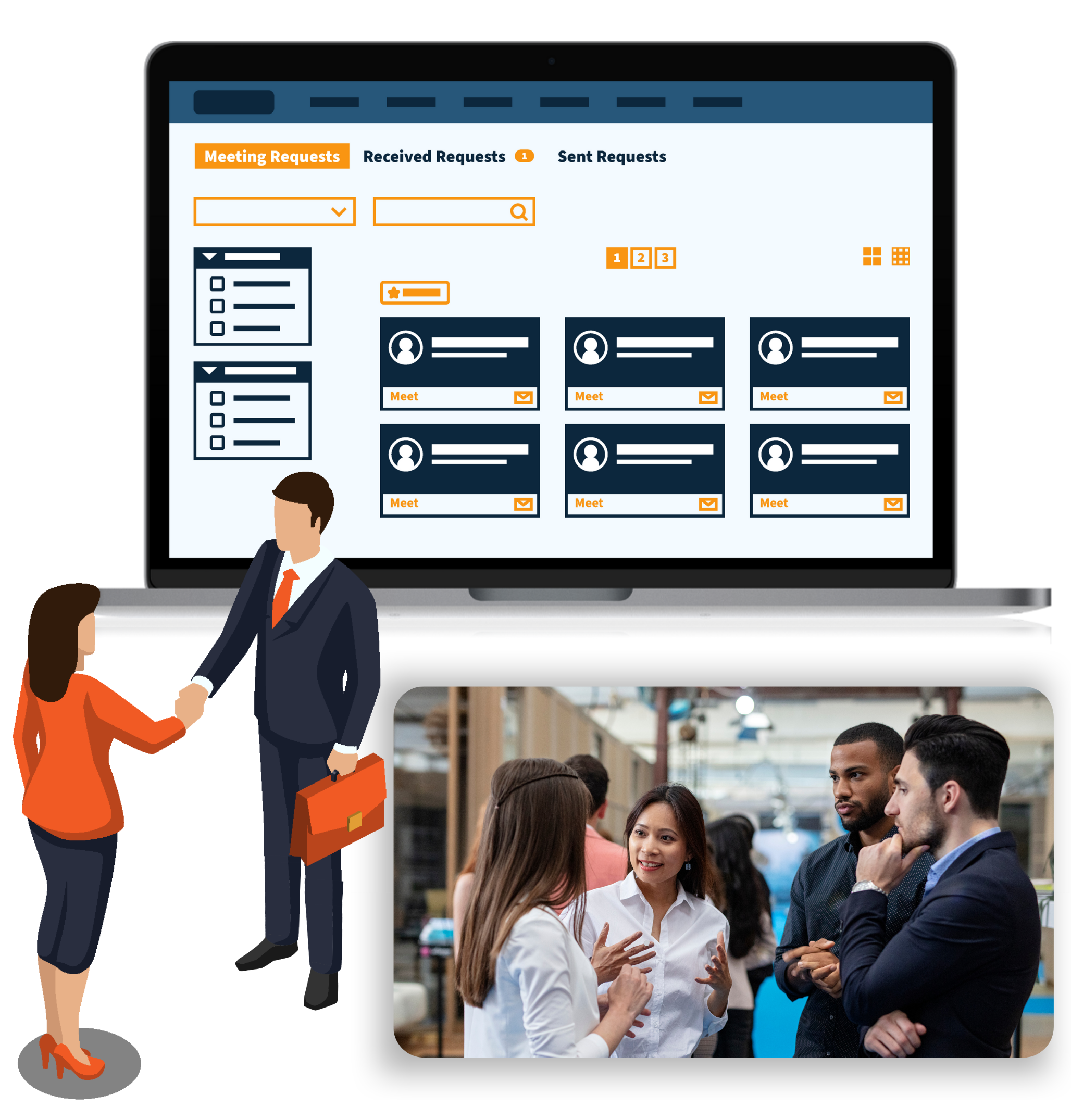 Increase sponsor benefits
One of the major draws for potential sponsors and exhibitors is the potential to be seen by and interact with attendees at your event. Enrich their experience, drive member value, & increase event ROI with a 1 on 1 meeting program.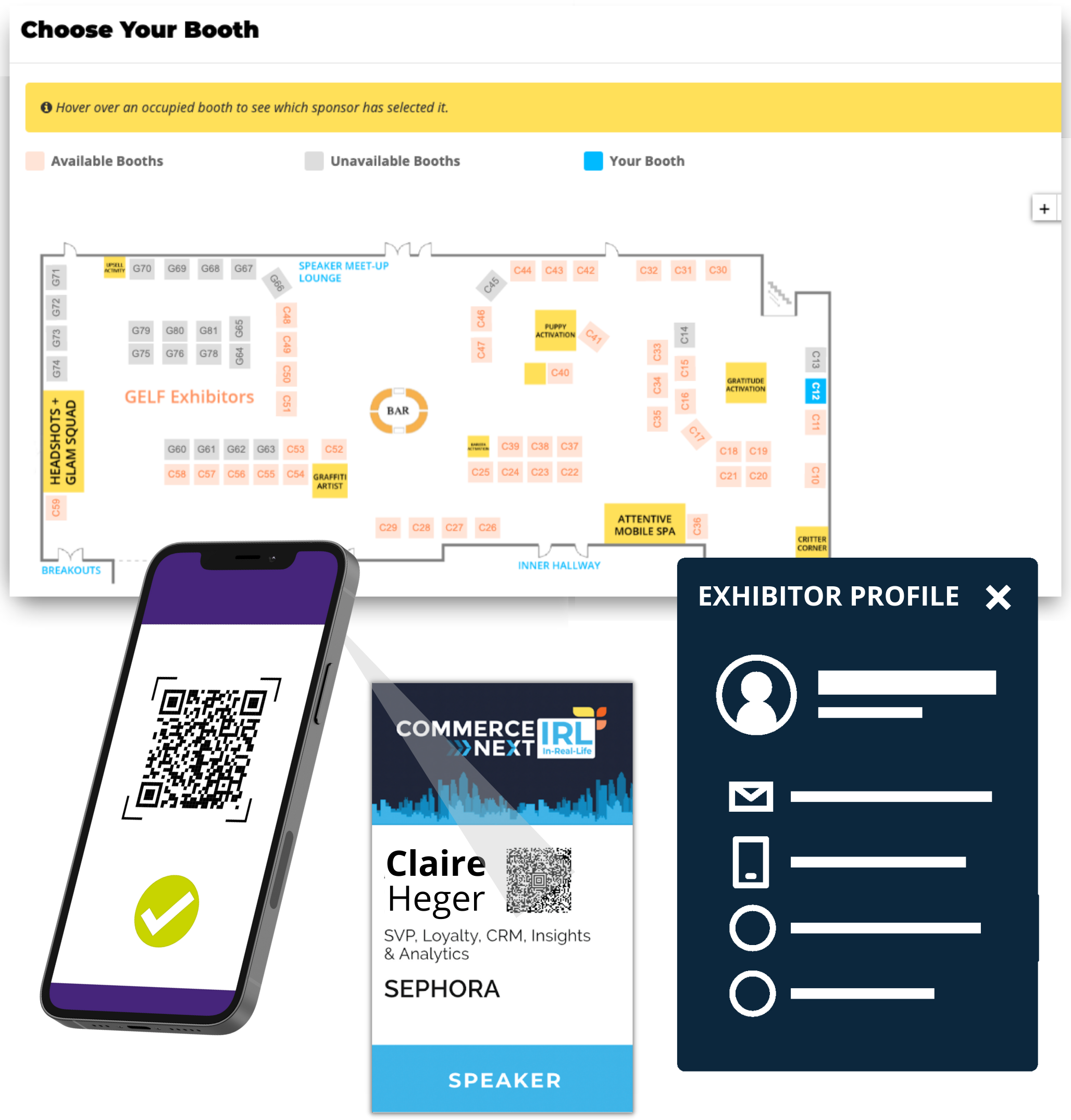 Nurture the sponsor relationship
We know your event needs to drive sponsor revenue to thrive. Our goal is to delight your sponsors and exhibitors. Simplify the registration process, create unique experiences, and drive demand with a 1:1 meeting program.
Custom Registration
Very few platforms offer a full range of custom registration functionality with such ease. Our software solutions give sponsors the power to:
develop their public-facing profile,
register their reps,
select a booth on the show floor,
schedule 1x1 meetings,
submit sponsor materials,
capture & retrieve leads,
share travel plans,
and much more!
Flexible Tools for Crafting Tailor-made Packages
Give your guests a single easy-to-use platform for every step of the process, from initial registration to post-event feedback - and everything in between (with easy changes).
Floor Plan & Booth Buying Software - Use our built-in editor to design your venue-specific floor plan. Constrain booth type or size selection on an interactive floor map by which sponsor level or package was purchased. Provide attendees an interactive show floor to see where their favorite exhibitors will be, and click on booths to open extended exhibitor profiles.
Automated Sponsorship Opportunities - Set purchase limits for sponsorship-level opportunities (such as lanyard or app sponsorship). Once a sponsorship item is sold, it's closed.
Booth Representative Management - Manage the number of free representatives included for each sponsor or package. Set pricing rules for each additional representative.
Data! Data! Data!
In the virtual environment, sponsors and exhibitors received an immense amount of data about attendees. As we return to in-person, we know they expect the same.
LeadTracker™ - MeetMax LeadTracker™ is a native mobile app that allows your Sponsors & Exhibitors to scan the badge QR codes and save important information about scanned leads.
Custom Reports - Using QR code and RFID tracking technology, fully understand the attendee journey. See what sessions were attended by specific attendees, what booths they visited, and where they spent the majority of their time. Offer your platinum sponsors a full custom report with 15 different data points.
-----
Ready to build better events?