Reduce stress, increase program benefits
TWST Event Coordinators take over specific roles in your program so you can focus on the bigger picture. Running a 1x1 Meetings program, end-user technical support, or monitoring 1x1 meetings: we've got you covered!
Beat the Learning Curve
Learning new software, or even learning a new feature for your event, can take time, yet it's vital if you want the program to go flawlessly. Consider delegating tasks to us. Increase your efficiency and reduce costs with our team of experienced event professionals.
MeetMax Event Coordinators
Our seasoned event professionals are eager to help you ensure success with less stress, bringing together expertise in technology solutions and real-world experience in events management.
Event Management & Production
Virtual Meetings Services
1x1 Program Management
End-User Technical Support
Event Day War Room
Onsite Software Support
Event Management & Production
The event services team provides varying degrees of assistance based on your needs. From more basic tasks like data entry and site edits to more high-level roles like program management and content development.
Event Coordinators can be deployed as early in the process as setup and specification, or in the weeks leading up to the event, or even providing support during your live virtual and onsite events.
Fluent in all things TWST Events technology, they will help you get the most out of the software and build memorable user experiences.
1x1 Program Management
New to hosting 1x1 meetings? Let our team of industry experts help you build a meetings program that brings value to your stakeholders and keeps them coming back.
Or perhaps you just need some help running your well-established meetings program? Let us take the wheel and manage tasks like sending out reminder emails, scheduling meetings, generating reports, or even staffing your Onsite 1x1 Desk to handle schedule changes and printing.
Virtual Meetings Services
Over the past several years we've all come to spend a lot of time running - and participating in - virtual events. One common theme has been a need for additional end-user support, as well as a desire for additional staffing support for event hosts in the administration and coordination of live virtual programming.
We offer an array of services in this area which build on and complement one another:
Virtual Event Coordinator to help you manage pre-event logistics, staff a live virtual war room during your event, and manage the team of staff providing live end-user technical support.
Virtual Meetings Concierge for when you're looking to take a step up from DIY virtual meetings. Whether you're interested in simply having a human being validate somebody's identity before joining a meeting, or having a live operator in every meeting available to assist in real-time, we can build a solution tailored to your needs.
Attendance Tracking is available as a standalone service even if you're not opting into Concierge staffing.
No-Show Chasing is typically coupled with Attendance Tracking and tasks our Coordinators with following an agreed protocol for reaching out to scheduled meeting attendees who have not yet joined.
Meeting Ready is a service where our Coordinators develop a proactive video conferencing training and support program to help your event attendees test their technology and logistics prior to the event day - ensuring maximum end-user satisfaction during the live program.
Onsite Software Support
Whether you're running an in-person event, a virtual event, running a hybrid event, event hosts don't necessarily have the time or expertise to be fielding tech support inquiries.
Our event tech experts are ready to help your attendees troubleshoot and have a great experience at your event.
Onsite Event Coordinators can be deployed for live event MeetMax software support, including mobile app, hybrid 1x1 meeting equipment, and Lead-Tracker.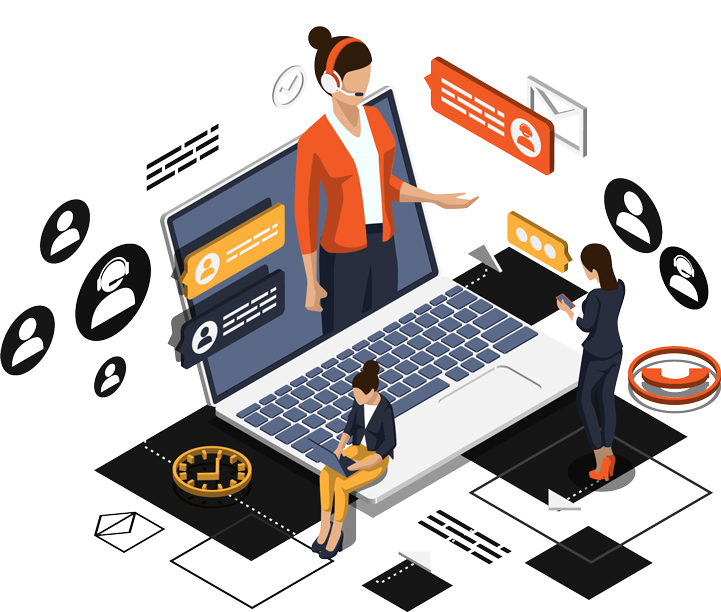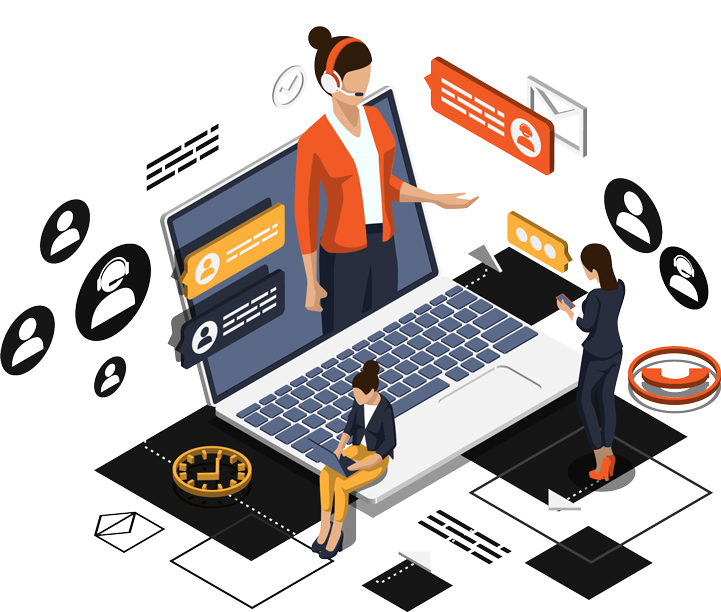 Data Management
Data management is so important, yet time-consuming and nobody's favorite job. Let us do it for you. We are talking about:
Post-Event Reporting - If you cannot program to our API, yet still want sophisticated post-event reporting on presenters, attendees, and sponsors - we can run it for you and combine into really useful reports you can keep till next year.
Salesforce Data Integrity - Catching attendees or companies with no Salesforce linking id is really important for combining data, yet really tedious to do yourself.
Importing and Cleaning Data - Still using other platforms for certain tasks where data needs to be imported or inputed into MeetMax. We can reduce the burden for you and let your systems work side-by-side
Ready to build better events?