What data can be shared?
You have the power to provide your exhibitors with more lead data than any other platform. You can share:
Booth visitors
Profile viewers
Meeting requests
Presentation attendees
Webcast viewers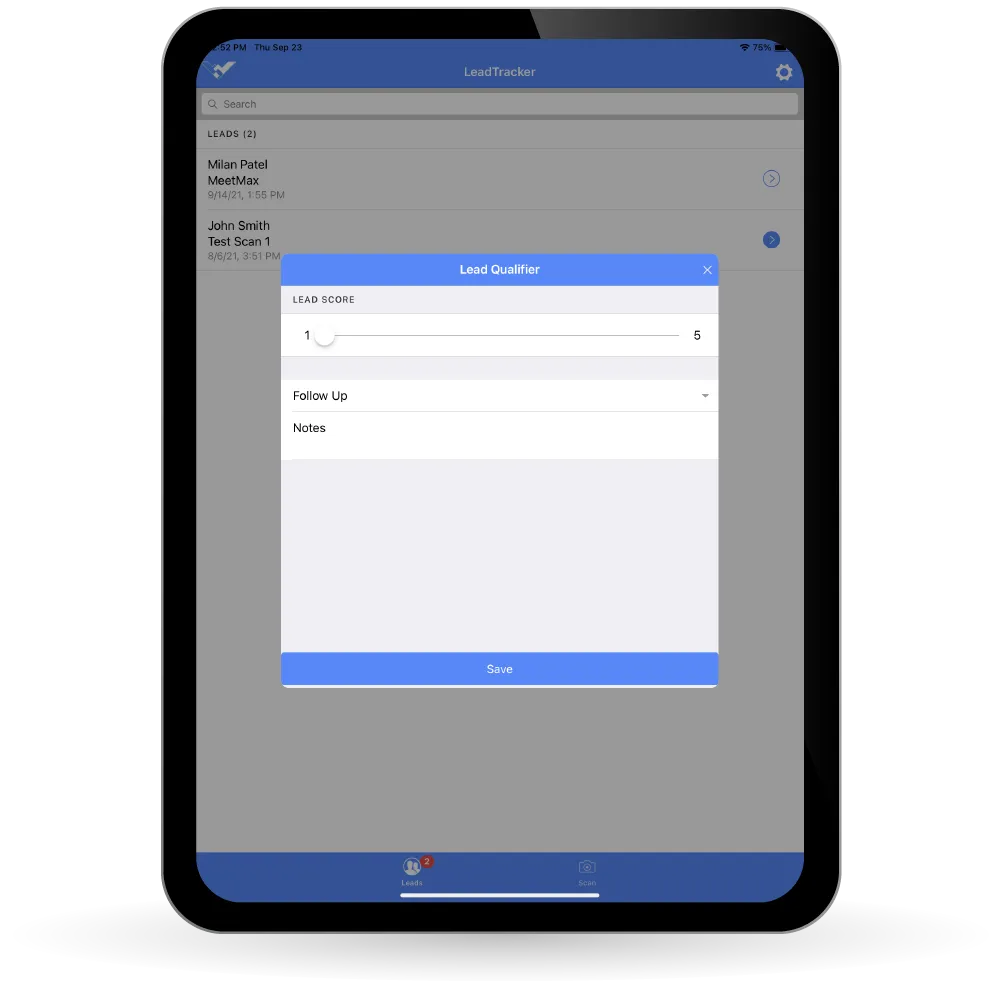 Empower exhibitors with LeadTracker™
We've built a native mobile app that allows your Sponsors & Exhibitors to scan the QR codes from badges generated out of MeetMax CheckIn™ and sync that data back into the MeetMax platform.
To get started, users simply download the app for iOS or Android, enter their company access code which is automatically generated in MeetMax, and start scanning.
Event hosts can configure the Lead Qualifier form prior to the event, giving the exhibitors the ability to save additional details about each scanned lead.
These scanned leads are synced to MeetMax and commingled with other soft leads like meeting requests, profile bookmarks, and profile views - all of which are easily downloaded from their MeetMax login.
LeadTracker™ is easy to set up, easy to distribute to Exhibitors, and easy for them to use. All completely integrated into MeetMax.
--
Ready to build better events?