Increase attendance & event ROI
Become the "go-to" event. A well-designed 1x1 program for your event will increase attendance and significantly raise the value of the event for your participants. With MeetMax, you can run the program exactly as you want to reflect the business needs of your unique event. Why not aim to offer the best meeting program of all events in your sector?
In-person, virtual, or hybrid meetings
Any event, any format! MeetMax has been used to manage meeting programs for onsite events for nearly two decades and quickly developed the industry-leading platform for world-class virtual events. Now MeetMax will run your Hybrid program, fluidly assigning video rooms or physical locations according to who is in each meeting.
Accelerate the sales pipeline
A 1-on-1 meeting program is the best way to establish meaningful relationships and take business to new heights. Increase lead volume and quality. Trace closed business back to the pre-booked appointments to measure event ROI. Exhibitors and sponsors will want to attend, year after year, and they will pay more when provided with this platform.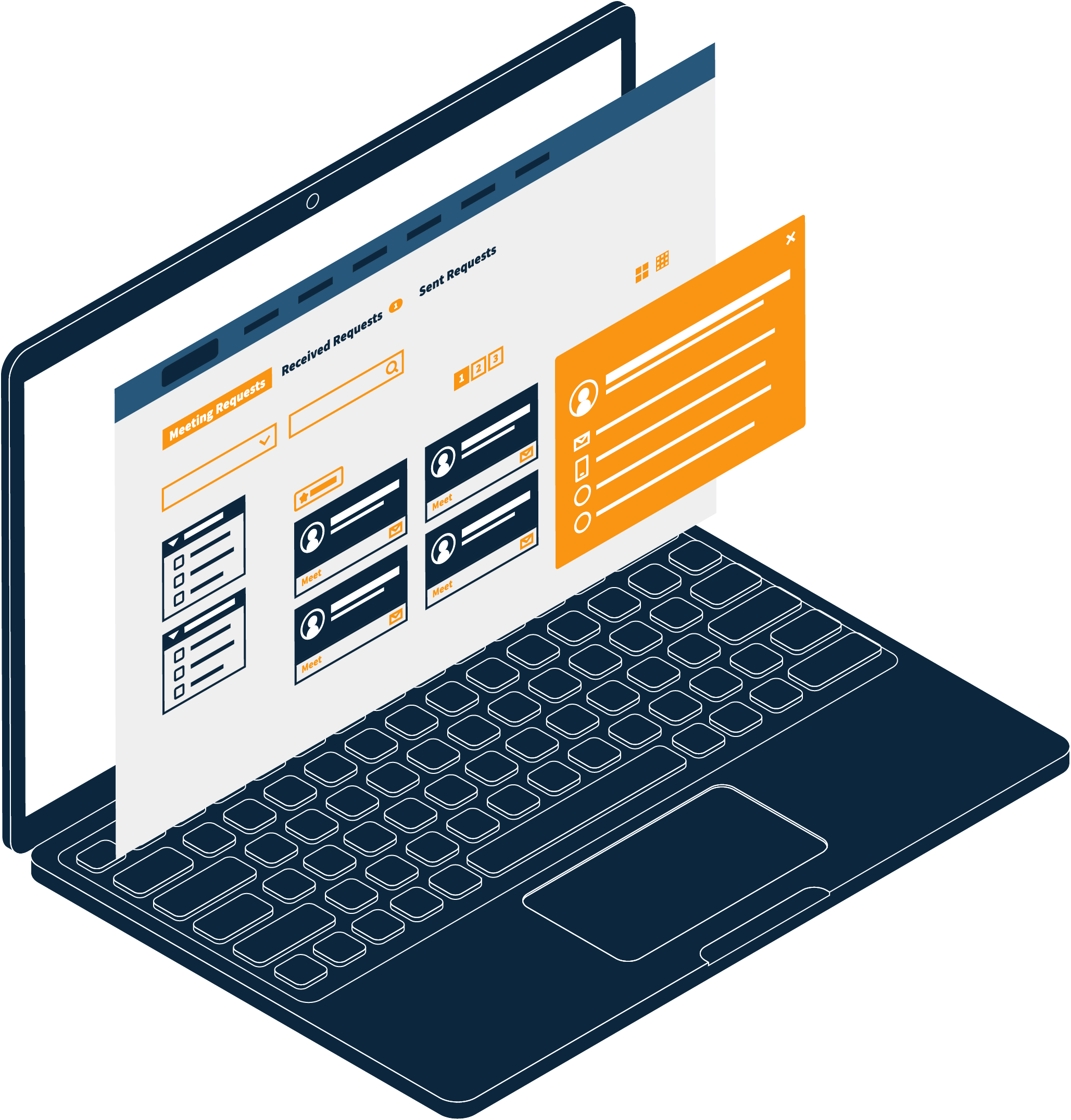 Every Meeting Feature You Need
MeetMax has the flexibility and features to manage any event format. Our technical services team will help you implement and support technology solutions tailored to your specific needs.
Host Scheduling Tools - Our admin scheduling utilities have evolved over nearly 20 years of client-focused product development, they are battle-hardened and second to none in saving our clients time and maximizing the number of meetings scheduled at their events.
Request Rules - built-in support for allowing simple or complex rules around who can submit requests, who they can issue requests to, and what control they have over scheduling.
Meeting Moderation - whether your event is fully moderated and scheduled by administrators, completely unmoderated with end-users requesting and scheduling their own meetings, or anywhere in between, we've got you covered.
Scheduling Automation - harness the power of batch processing and schedule hundreds of meetings in minutes. Fills thousands of schedule requests in seconds. If you've been doing these programs manually, this reduces your pre-event work stress and saves hours (if not days) of time.
Much, much more - Multi-phased programs, meeting maximums, multiple diaries, Demos, and dinners attendees can opt into, round-robin programs, automated location rules, opt-outs.
1x1 Program Management
New to hosting 1x1 meetings? Let our team of industry experts help you build a meetings program that brings value to your stakeholders and keeps them coming back.
Or perhaps you just need some help running your well-established meetings program? Let us take the wheel and manage tasks like sending reminder emails, scheduling meetings, generating reports, or even staffing your Onsite 1x1 Desk to handle schedule changes and printing.
--
Ready to build better events?