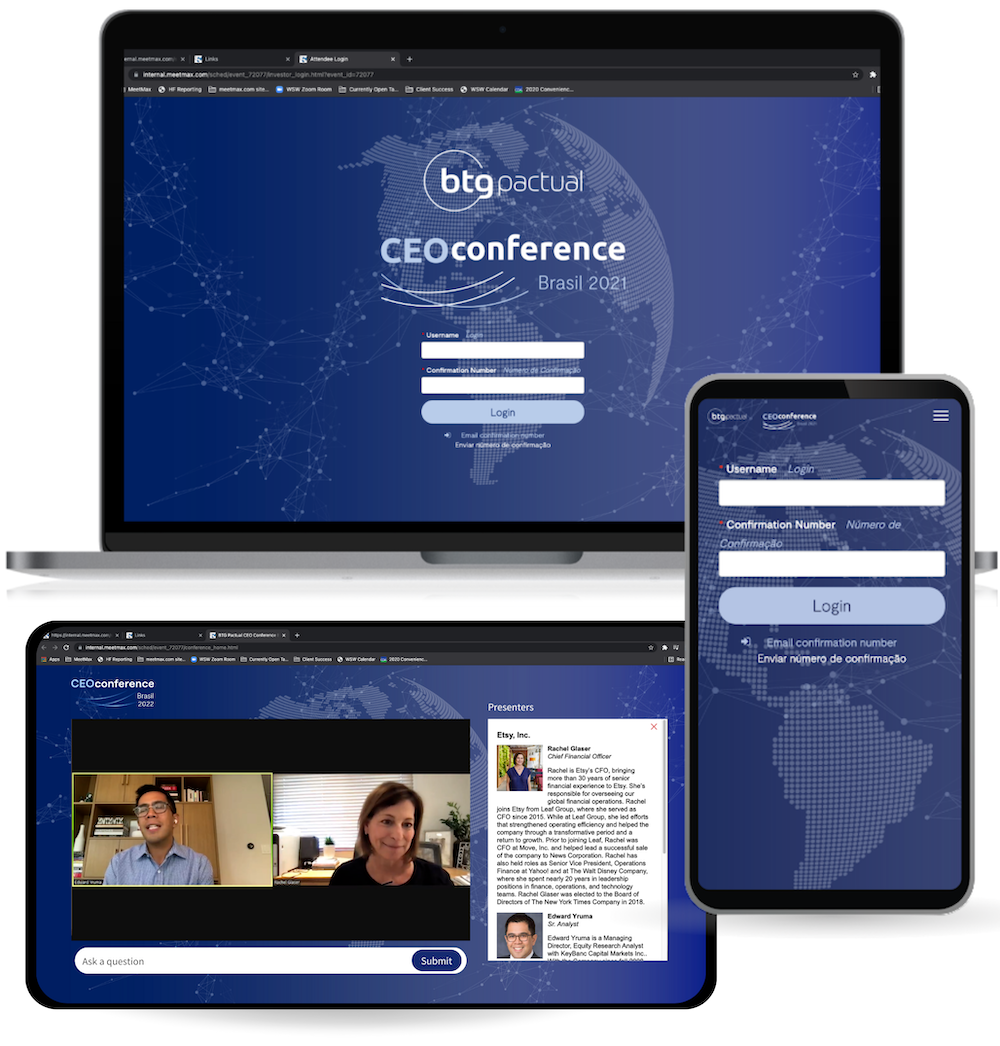 Elegant virtual platform
Your registration and pre-event portal quickly transform into your virtual platform on event day. Attendees access their conference schedule, 1-on-1 meetings, presentations, and other scheduled activities within your event portal.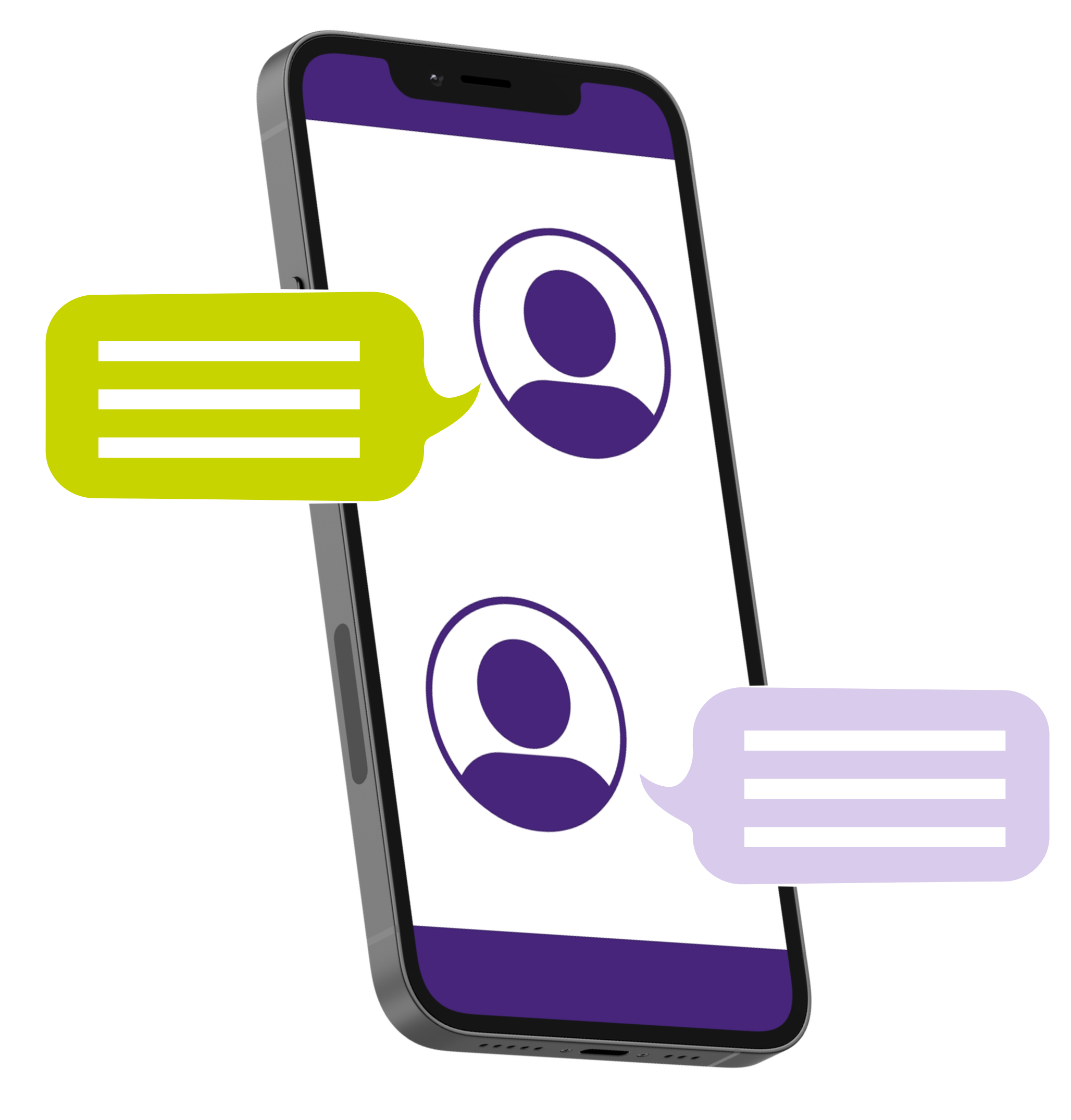 Create meaningful connections
Many digital events lack face-to-face connection but we help you recreate that environment. With live presentations and Q&A sessions, virtual booths, and virtual meeting spaces, we take the in-person experience digital.
Virtual one-to-one meetings
Create rich, engaging networking opportunities that connect attendees, sponsors, and exhibitors in meaningful ways.
Manage virtual meeting locations in MeetMax.
Your Virtual Event Coordinator helps you manage pre-event logistics, staff a live virtual war room during your event, and manage the team providing live end-user technical support.
Our Coordinators develop a proactive video conferencing training and support program to help your event attendees test their technology and logistics prior to the event day - ensuring maximum end-user satisfaction during the live program.
A Virtual Meeting Concierge is available to validate meeting identity or be present in every meeting to assist in real time and ensure there are no issues.
Your Coordinators can also reach out to scheduled meeting attendees who have not joined their meeting.
Live and recorded webinars
Broadcast live or recorded webinars and presentations with remote viewers. Our highly experienced and dedicated webcast technicians ensure an effortless experience and flawless outcome for your event, no matter how big or small.
A high-resolution stream with a speaker ready team enhances your event, your organization, and your speakers.
Add live polls, Q&A, and chat options to increase session engagement.
Attendees couldn't make it or do they want to rewatch content? No problem! SummitCast webcasts are available for on-demand viewing.
Establish yourself as a thought leader in the industry - add your conference content to your resource library and drive revenue.
Capture actionable insights
With the integration of MeetMax and SummitCast, you can build custom reports & track participation to better understand your attendee. Track:
who attended each session
how long they attended for
and how they particiapted in the stream
Ready to build better events?