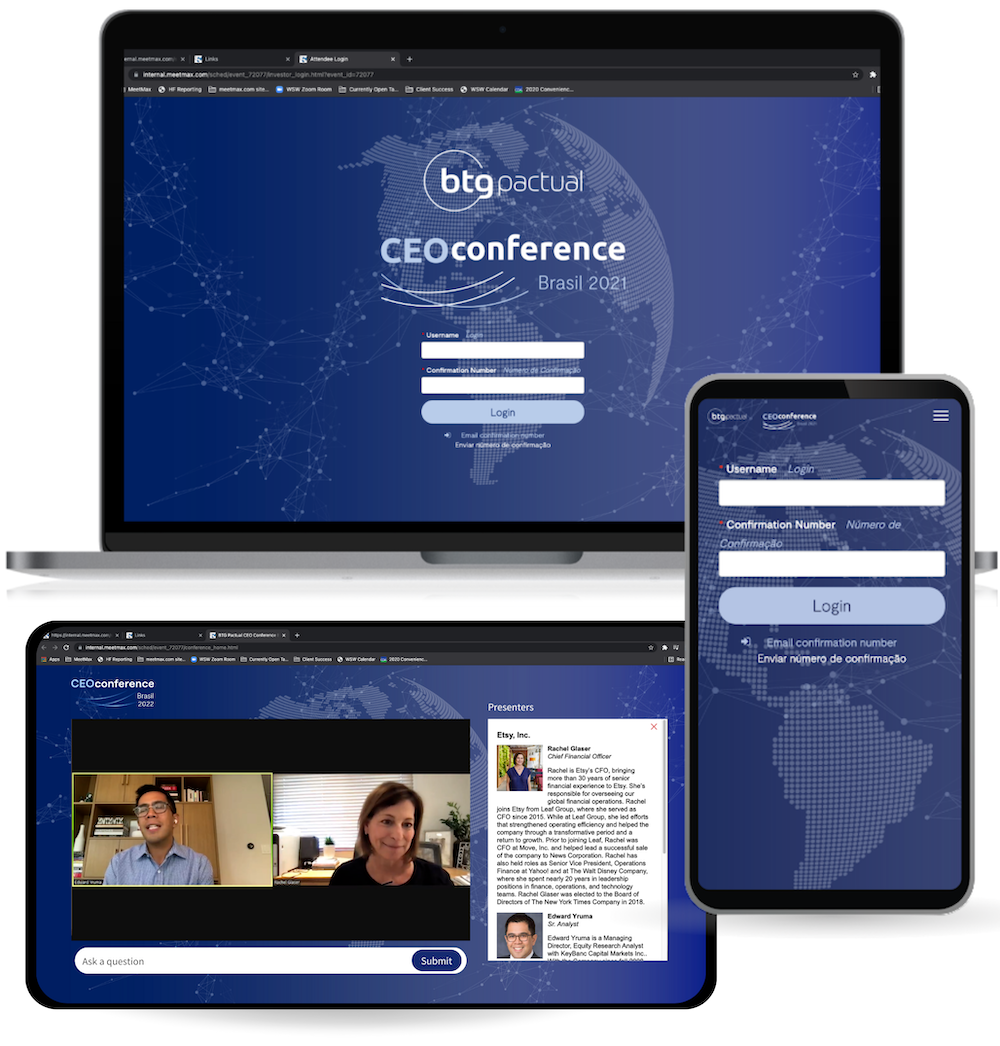 Everything in one place
You can use the same platform for your 1-on-1 meeting program, onsite check-in and badging, lead tracking, virtual event portal, and mobile app. No more spreadsheets and API transfers.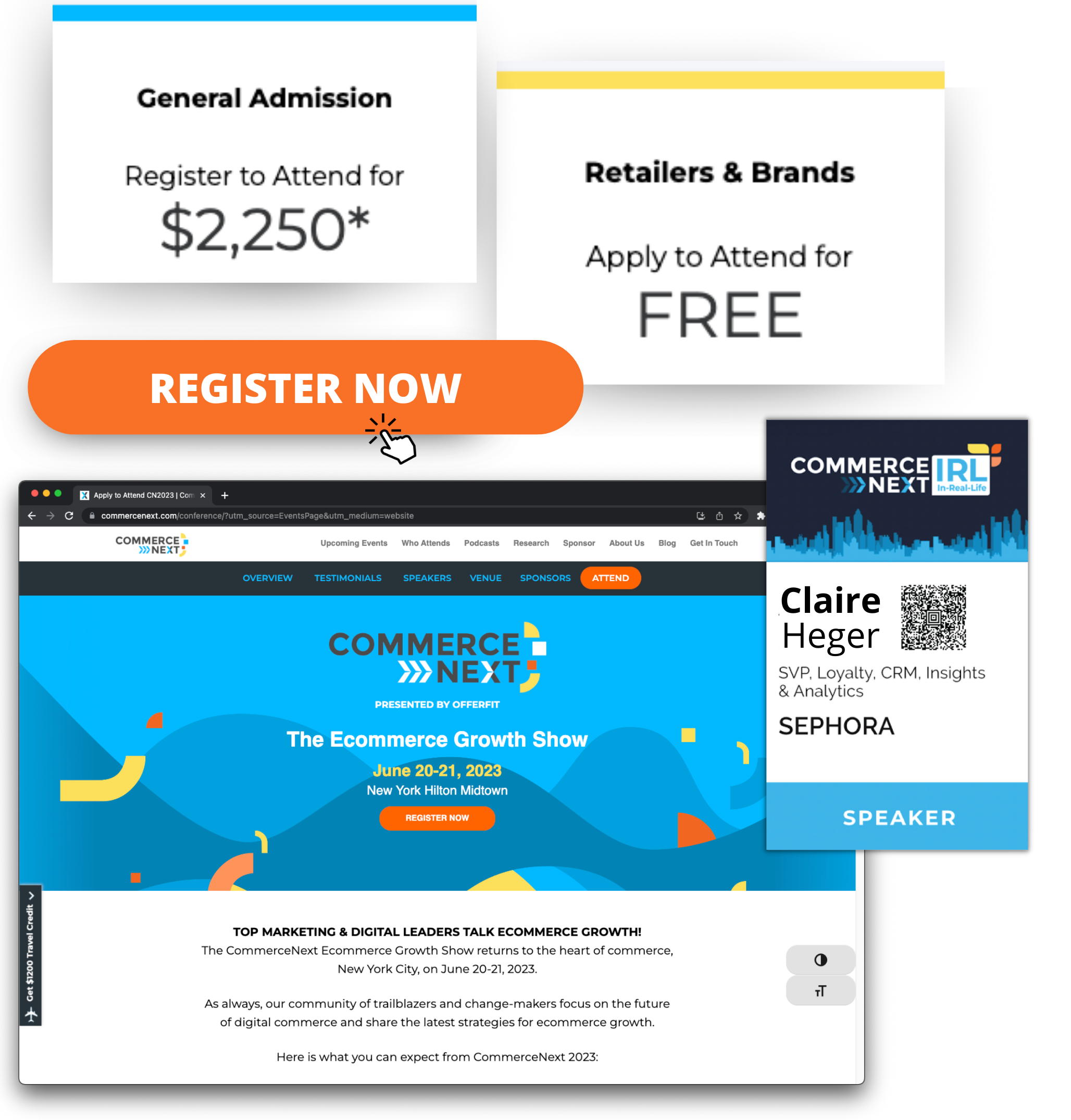 Flexible registration forms
MeetMax allows you to build different and dynamic registration forms for different attendees. Perfect when you have different types of participants with different registration prices.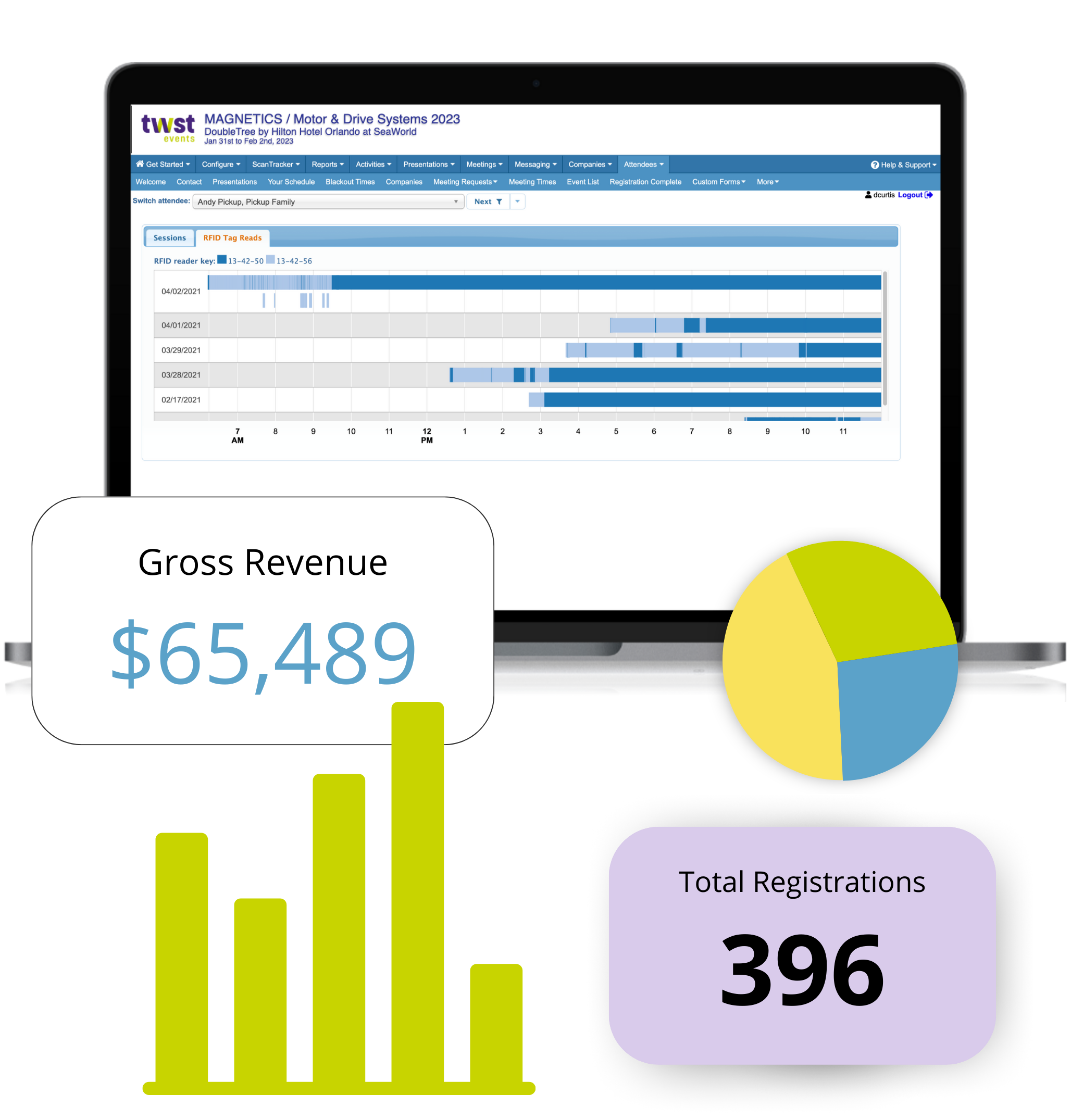 Accessible registration data
Track sign-ups for this year and directly compare data with last year's event with easy-to-read reports and graphs. Ensure you are on track to increase attendance and event revenue.
Attendee Registration Forms
Create as simple or complex a registration form as you need.
Craft workflows and user experiences for different attendee types.
Design and send branded invitations to your list of invitees.
Leverage powerful integration with common CRM systems like Salesforce™.
Create public registration links, exclusive invitee validation, and two-step approval processes.
In Person and Virtual Agendas
Build an elegant agenda for all of your sessions.
Filter by session tracks and let attendees add presentations to their personalized schedule.
Display in a grid view for multi-track events or a detailed list view with presenter headshots.
Leverage responsive design for easy access from any type of device.
Create integrated webinars with video broadcast and production services.
Payments Integration
Set up as many ticket types as you need.
Enforce date and capacity constraints, and issue discount codes with a specific number of uses.
Set up invoice add-ons with ease with form rule pricing.
Use built-in feature functionality for separating out handling fees.
Collect payments using your own Authorize.net™ or PayFlow™ payment gateway.
Open a Stripe™account and integrate with MeetMax in minutes.
Have MeetMax receive the payments and remit them to you.
Customized Branding
MeetMax is a white-label platform, ready for adaptation to your unique brand.
Everything is custom from HTML email invitations, schedules, and reminders to attendee-facing web app pages to onsite badges, digital signage, and printed schedules.
MeetMax has the tools and support to help you reinforce your identity across the entire event life cycle.
Easy-to-use Reporting
Summary reports show the status of registration data.
Interactive charts let you compare progress year after year.
MeetMax has the tools and support to help you reinforce your identity across the entire event life cycle.
See which attendees have made meeting requests, who has a hotel, and which has guests. Use queries to email select audiences.
Customize reports and save them for future use.
Easily export and access APIs if needed.
Registered Activities
Track sign-ups for workshops, roundtables, dinners, or other non-session event activities.
Assign pricing and/or capacity constraints.
Limit activity registration to specific attendee types.
Activity sign-ups can be displayed on user schedules right alongside other personalized event content.
Hotel Blocks
Manage one or more hotel room blocks with ease.
Assign capacity constraints to block sizes.
Gather check-in and check-out dates, room preferences, and other reservation data.
Easily download hotel reservation data from MeetMax or set up a direct integration with hotels using Passkey™.
-
Ready to build better events?