Realtime engagement data with ScanTracker™
ScanTracker™ is a hand-held QR-code scanning device for manually scanning attendee badges when they enter a room. It is fully integrated with MeetMax to show all the attendance details in real-time. You will rapidly gather insights on who is participating in your programs and what content they engage with.
Leverage RFID for the most complete picture
Passive RFID tracking is what you need when you're looking to track attendance across concurrent sessions and 1x1 meetings. It provides the most accurate tracking data on exit and entry to sessions without any engagement with clerks. It includes times spent in sessions with a graphical display of every person's movement throughout the day.
Why Track Attendance?
Business Intelligence - Understand which topics and sessions were popular and which were not.
Lead Generation - Share audience details with presenters, especially if they are sponsors, along with their other leads from LeadTracker™
Continuing Education Compliance - Where session attendance is required for credit - track attendance properly.
Corporate Access Reporting - For brokerage firms, include session attendance by your clients in your activity reporting for improved voting scores.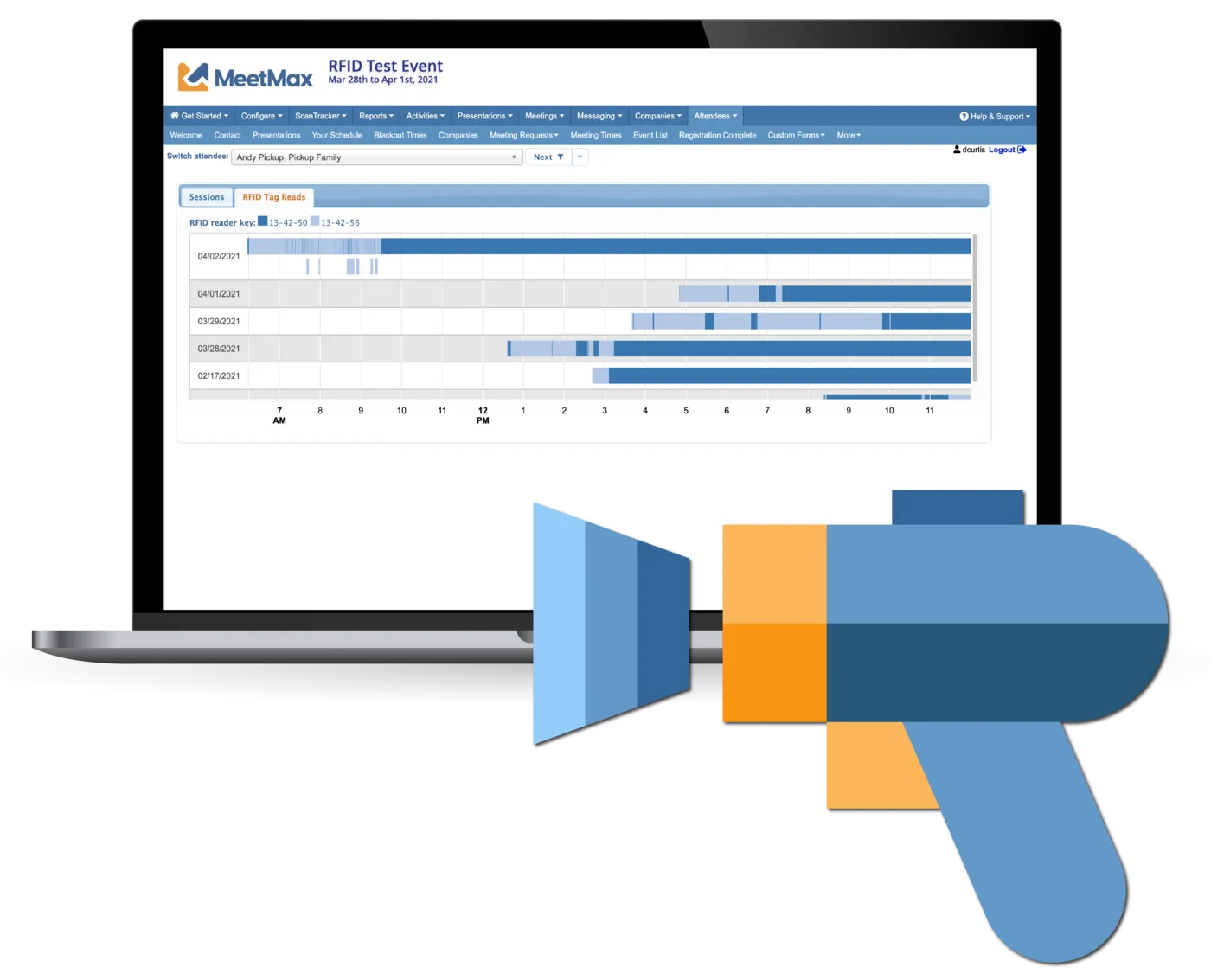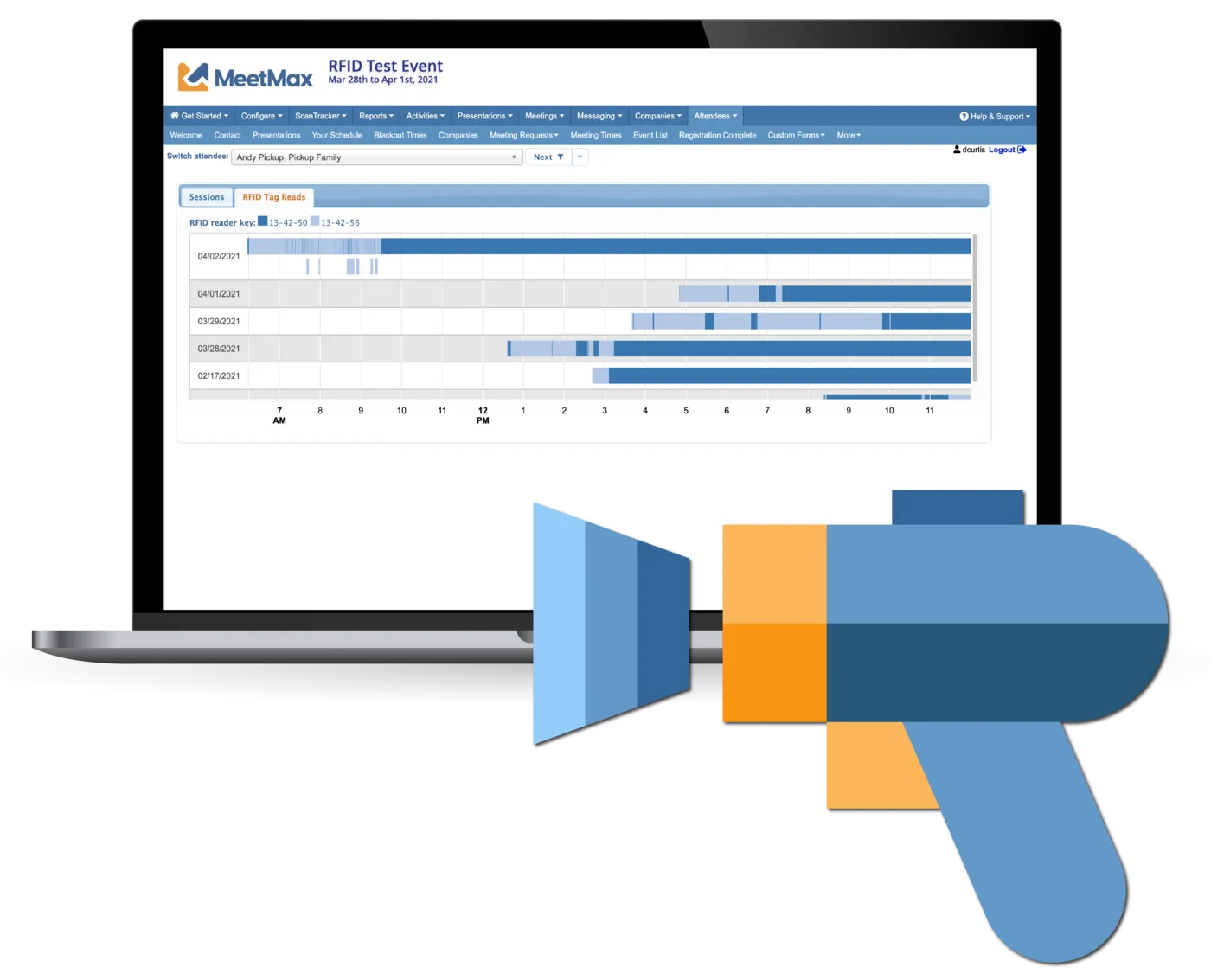 MeetMax ScanTracker™
An engagement tracking solution built right into the MeetMax platform. Our software empowers event hosts with tools for monitoring attendance at presentation sessions, activities, 1x1 meetings, and other ad-hoc scheduled interactions.
These interactions are then tracked either by QR codes (active tracking) or RFID (passive tracking) - both of which are facilitated with MeetMax CheckIn™.
For QR code tracking, an image is printed onto the attendee badges generated from our onsite registration equipment. Tracking clerks, holding a simple QR scanning device, scan attendees as they enter the session to record their participation.
RFID Tracking
Event stakeholders are demanding more insightful, real-time engagement analytics.
Passive RFID antennas are embedded in discreet mats at doors to presentation rooms, at the entry points to where 1x1 meetings are being held, and at exit points and common areas of the event.
This allows you to record with precision which sessions they've attended, which meetings they attend, and how long they were present at each session.
The RFID tag is embedded into the badge itself, which is encoded when printed at the MeetMax CheckIn™ desk, and all of the data is fully integrated within the MeetMax ScanTracker™ module.
A graphical display will show you the journey of each attendee throughout your event.
--
Ready to build better events?