Events
Let's connect! Tell us what events you plan to attend.

TWST Events is headed to PCMA Convening Leaders on January 8-11, 2023 to connect and collaborate with thousands of event profs in the industry. You can be part of an incredible opportunity - helping brands, communities and organizations connect people with purpose to ideas and opportunities.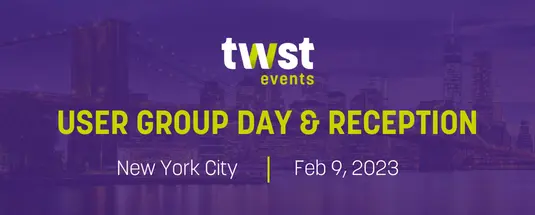 Join us for an evening in New York City to hear from other TWST Events users, grow your professional network, ask questions, and get details about the exciting changes within MeetMax, SummitCast, and Planet AV. Learn from our tech experts how we can help you create the best in person, virtual, and hybrid events that wow your attendees, year after year.